Record Number of Symonds Students Selected by National Youth Orchestra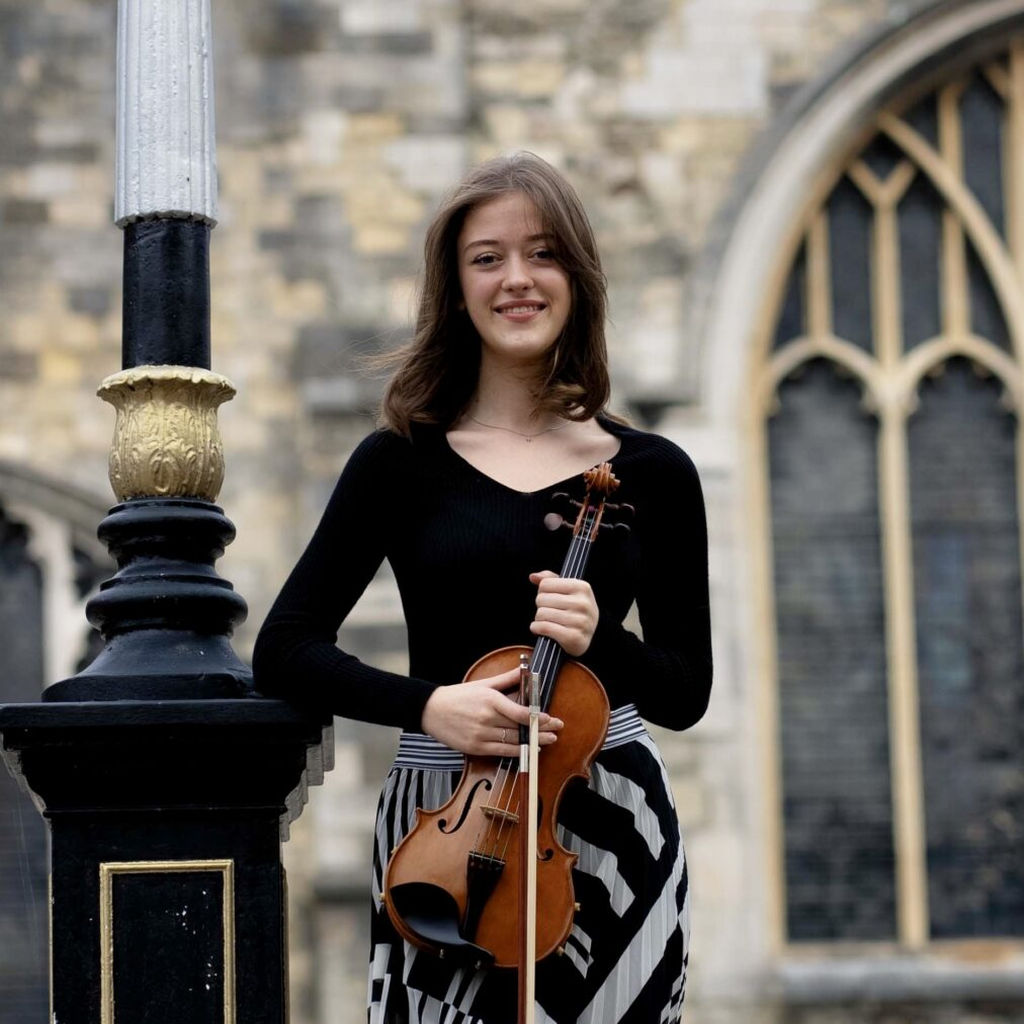 Rose Gosney (violin), Annabel Cullington-Doss (Viola) and Elias Simojoki (trumpet) have been selected for the National Youth Orchestra
Peter Symonds College students, Rose Gosney, (violin), Annabel Cullington-Doss (viola) and Elias Simojoki (trumpet), have beaten stiff competition from thousands of teenagers across the country to achieve places at the prestigious National Youth Orchestra (NYO). Rose has also been appointed as Leader of the NYO for Great Britain throughout 2024 – a first for the College.
The 158-strong NYO will embark on an ambitious series of concerts in some of the world's most famous venues, including performing in the internationally acclaimed BBC Proms at the Royal Albert Hall in London. The students will work with some of the most respected musicians in the orchestral world.
Rose, 17, from Ashurst, said: "I am so thrilled to have been chosen as Leader; it came as a wonderful surprise.
Playing alongside world-renowned conductors and incredible young musicians will be a phenomenal experience. I have also just found out that I've been offered a scholarship to the Royal Academy of Music! I'm really excited to embrace these potentially life changing opportunities and cannot wait to see what 2024 holds."
Annabel, 17, from Southampton, said: "The National Youth Orchestra upholds the highest musical standards and I'm so happy to be joining them. I love being able to take people on a journey through my music and being able to play at the BBC Proms at the Royal Albert Hall is a once in a lifetime opportunity."
Elias, 17, from Fareham, said: "I love playing live – there really is nothing like it. I'm looking forward to exploring the range of styles the trumpet can offer, whether it be with jazz or classical or just through different time periods. Being part of the NYO is a dream come true."
Rachel Platt, Head of Music, said: "We are so thrilled to have our highest ever number of students selected by the prestigious NYO. Auditions are extremely demanding as the standard is so high, and Rose, Annabel and Elias will be working with and learning from some of the world's most respected musicians. They will have the chance to showcase their remarkable talents on the world stage and we can't wait to see where this next chapter takes them. Their selection has been such a massive boost for the Music Department and the whole college."
Past NYO members include international acclaimed conductor Simon Rattle and trumpeter Alison Balsom.
-ENDS-
Posted: 4 December 2023
For further information about this article or the college in general, please contact our Marketing department by telephone on 01962 857553 or by email marketing@psc.ac.uk