HSMC Open Evening 2 October 2023
HSMC Open Evening 2 October 2023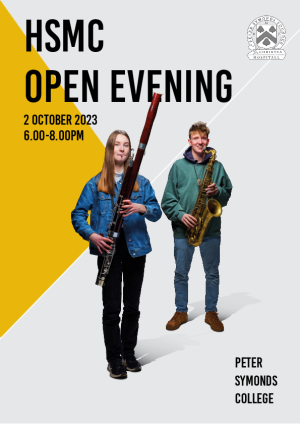 If you are interested in applying for the Hampshire Specialist Music Course, we would love to see you at our HSMC Open Evening presentation on Monday 2 October. The programme starts at 6pm with student performances and, after staff presentations and refreshments, finishes at 8pm.
This is the perfect opportunity to find out more about the course, talk to our Music staff and hear current students.
The Hampshire Specialist Music Course is designed for musically-gifted young people who are thinking seriously about pursuing a career in music. The course will help you develop the skills, confidence and musical maturity you need to prepare for entry to a conservatoire or university.
To register your interest in attending this event, please contact: music@psc.ac.uk
For further information about this article or the college in general, please contact our Marketing department by telephone on 01962 857553 or by email marketing@psc.ac.uk.