Happy International Women in Engineering Day 2021! An Interview with Amy Ball
Happy International Women in Engineering Day 2021! An Interview with Amy Ball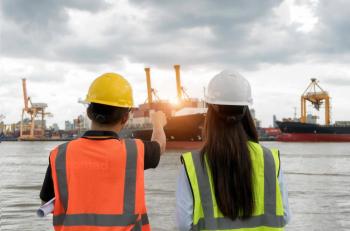 This week, I had the pleasure of talking to Amy Ball, a former PSC student currently working with BAE as a Project Manager, to discuss her involvement in the engineering field as a part of Women in Engineering Day.
Going back to your college years, what A-levels did you take, and then what route did you take to get to where you are now?
For A-levels I took Law and Sociology and BTEC Business. Plus, an Extended Project Qualification (EPQ).
Were there any challenges going into your preferred field of engineering. If so, what have you encountered?
My role within BAE is as a Project Manager, so although I am not an engineer myself, working within the engineering industry presented quite a few challenges to me. I have found that the majority of the workforce are older men, which presents a challenge of authority as many people are out of touch with how things have changed and are set in their outdated ways. By this I mean, not everyone is too keen on the idea of a young woman coming into the workforce and telling them what to do when they've been in the business/industry so long. Although I am a Project Manager, you need to have an understanding of engineering and the jobs and how they're done - without knowledge why should people listen to you?
What is the best and worst part of your job/field?
For me my favourite part has been the projects I work on and how interesting they are, knowing that what we do 'protects those who protect us'. Working closely with the Royal Navy has opened up even more opportunities to develop and learn further. The worst part (this is a hard one), would probably have to be demand. By this I mean, when we have a ship in or a large project it is really busy, but when there are no ships in the yard you can struggle to find work to do.
Any advice for other women who may want to pursue engineering as a career?
My advice would be to just go for it with all guns blazing, because of the lack of women in the field there are so many opportunities to shine. Whether you wish to be on your tools, a Project Engineer or a Project Manager, there are so many wonderful opportunities and experiences. I would say do your research, find a company that offers you the best, that promotes women in engineering and will invest in you long term through personal and academic development.
At PSC, we are lucky enough to pursue whatever course we want, regardless of our gender or background and, as Amy said, we can find our opportunities to shine almost anywhere – if we put the work in. Now we have a real chance to make a difference to the world with our knowledge, strength and creativity through STEM, whether we are scientists, mathematicians, or engineers.
Article written by Louisa Philips, PSC Journalist Intern
For further information about this article or the college in general, please contact our Marketing department by telephone on 01962 857553 or by email marketing@psc.ac.uk.