In celebration of the Duke of Edinburgh Scheme
In celebration of the Duke of Edinburgh Scheme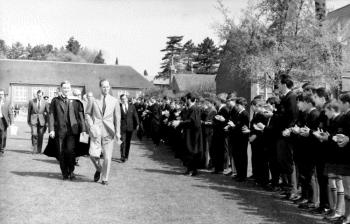 On what would have been the Duke of Edinburgh's 100th birthday, take a look at PSC intern Louisa's article on the #DofE Scheme we offer below.
The scheme, introduced in 1956, is aimed at helping young people develop themselves by learning new skills, taking part in physical activity, volunteering for community and working in a team.
Here is an image of the Duke's visit to the College in the 70s, where he met with around 250 students taking part in the scheme.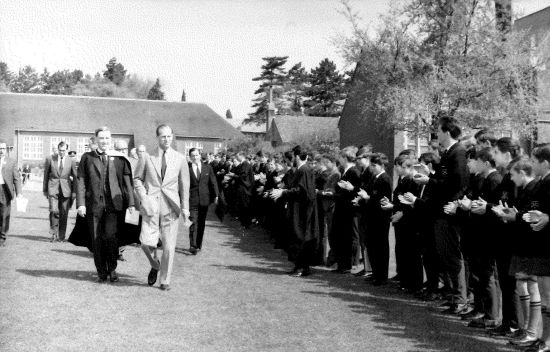 Interview by Journalism Intern Louisa Philips
Last week I chatted with Patrick Dolan, one of PSC's Duke of Edinburgh leaders here at Peter Symonds, to find out the impact of the Duke of Edinburgh Award Scheme and the gifts Prince Phillip gave to young people nationally.
1. Can you explain for those who don't know about the Duke of Edinburgh scheme and Prince Philip's involvement?
Following on from his experience at Gordonstoun, HRH Prince Philip, the Duke of Edinburgh, set up his award 65 years ago to help young people, regardless of background, to develop themselves by learning new skills, taking part in physical activity, volunteering for community and working in a team to complete camping expeditions. He continued to support the award by attending celebrations which included presentations to gold award participants at the palace.

2. How do you think it has benefited young people across the country?
Thousands, indeed hundreds of thousands of young people across the country and the world have taken part in one or more of the different DofE awards, bronze, silver or gold, with many achieving all three. For many they have gained confidence in themselves and developed life time skills that they perhaps may not otherwise have achieved. For some it has been life changing, enabling them to take up a career that they thought not possible.
3. Sadly, the Duke has passed away this year but will be remembered in many ways. How do you think this will impact the award in the future, and how do you think the award will adapt in the future to new opportunities and challenges?
The Duke of Edinburgh award will continue, and no doubt be spurred on by his recent death. The past year or so has been challenging for DofE as expeditions have been on hold and it has been difficult to complete some activities. The award adapted with it's #DofEWithADifference programme that allowed local non-camping expeditions, even for the gold award where participants normally camp in wild country, along with changes to activities. HRH Prince Edward, Earl of Wessex, spends a considerable amount of time supporting the award, helping his father with presentations. He travelled the country for the DofE's 60th Anniversary and we hosted the Hampshire celebration at Peter Symonds College. Prince Philip would be pleased that we are celebrating the award today. We have 7 gold groups and 3 silver groups from the upper 6 completing the South Downs Way challenge, 100 km and 100 miles, respectively.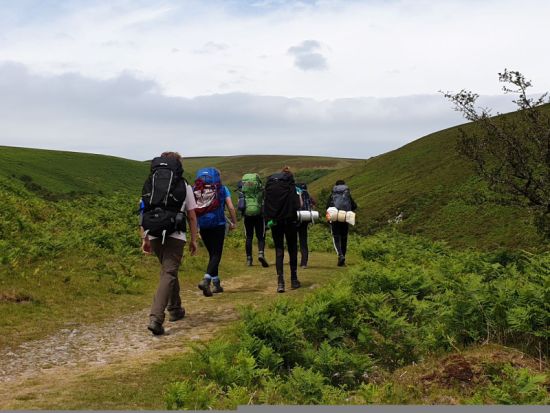 For further information about this article or the college in general, please contact our Marketing department by telephone on 01962 857553 or by email marketing@psc.ac.uk.