Symonds Medicine hopefuls given boost by College alumni
Symonds Medicine hopefuls given boost by College alumni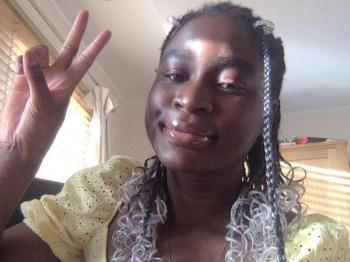 A group of Peter Symonds College alumni, now studying Medicine at universities around the UK, came together at the start of the year to offer support and mentoring to PSC students applying to medical schools in 2021.
Organised by former student Simi Onanuga, who is currently in her second year studying Medicine at Imperial College London, the group of 12 former Symonds students (in their 2nd and 3rd years at various medical schools) offered students at PSC 1:1 support and interview practice over the Christmas holidays and into January 2021.
Commenting on the initiative, Simi said, 'I have been involved with lots of outreach schemes both in and outside of university so I was eager to continue that. I thought students at Symonds would benefit from some interview practice with a current Medicine student. It's been a very competitive year for Medicine applications and I thought the extra support and advice would really benefit some students.'
Simi added, 'My main goal was to provide as many students as possible with a mock interview session, ideally with someone who goes to, or interviewed at, a university they applied to. I also hoped the sessions gave some of the sixth formers increased confidence because that goes a long way when interviewing for Medicine.'
Commenting on the scheme current Peter Symonds student Klaudia Wojcieszak said, 'I talked to a Medicine mentor early this year on Zoom and I was really thankful that she took the time to help me. I was very overwhelmed with the amount of preparation I felt I had to do but the mentoring was helpful because she introduced me to questions that could be asked in my interviews and helped me improve the skill of thinking on the spot and coming across confidently in my answers.'
Klaudia added, 'Talking to a medical student online was similar to how interviews actually took place this year. The discussion was tailored to where I was at in the process and it was very casual so I felt comfortable.
'After the chat I felt that succeeding in Medical School interviews was going to be something more achievable than I had thought previously and I knew what I had to practice and focus on. I received a number of offers to study Medicine at university this year and choosing which one to go to has been a challenge itself but I'm very proud and thankful for all the help I got. I would definitely consider helping other students in my position.'
Simi concluded, 'A lot of the former students were eager to help because we're really passionate about making Medicine more accessible. The help I received from Symonds when I was applying was really important and I wanted to give back.'
Biology teacher Louise Porter, who coordinates support for students at Peter Symonds wishing to study Medicine, Dentistry or Veterinary Science, said: 'This was an amazing opportunity for our current students and invaluable for them to speak to students on the courses they want to study.
'The process of applying to Medical School is incredibly challenging and while the College provides a programme of support including practice interviews, extension lectures and stretch and challenge opportunities for those wishing to apply, the extra, tailored support and focussed 1-2-1 sessions from our alumni was a huge bonus for our current students.
'We are incredibly grateful to Simi for organising the initiative and to all the alumni who took part.'
Sixty-eight Peter Symonds students have received offers to study Medicine this year, three students have received offers to study Dentistry and four students have been successful in their application to study Veterinary Science, with some students still awaiting decisions.
For further information about this article or the college in general, please contact our Marketing department by telephone on 01962 857553 or by email marketing@psc.ac.uk.