Race and Diversity Consultant Don John speaks to students ahead of Black History Month
Race and Diversity Consultant Don John speaks to students ahead of Black History Month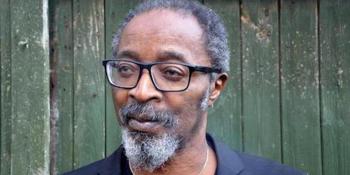 Marking the start of Black History Month, Peter Symonds College was delighted to host an online talk for students featuring Southampton Council Race and Diversity Consultant Don John.
Don's talk focused on the Black History of Southampton and his experience advising on and developing racial equality and diversity policies for Southampton City Council. He spoke about the importance of challenging racism and prejudice and how students can support and promote equality both at College and in the wider community.
Students had the opportunity to ask Don John questions and share their thoughts and experiences.
Student Amreen Dosanjh said "The talk was invaluable because it reiterated that race plays a significant role in many of the most important decisions that we make in our personal, professional and social lives, for example, where we live and who our friends are."
She added "It encouraged us to challenge racism in any form and taught us how we can support victims of racism and respond to incidents of racism in a sensitive but effective way. I believe talks like these are critical in order to raise awareness of racism and in general to remind us to be tolerant and respectful towards each other."
Student Ayomide Olumade said "I really enjoyed the talk, it allowed me to understand more about black history and equipped me with skills to continue tackling racism. I like the idea of the college having some sort of system where racism can be properly reported so that people can be educated."
Commenting on the event, Don said, "It is so important that institutions of learning play a significant part in addressing issues of 'race' in a year when the murder of George Floyd and the rise of the Black Lives Matter movement have impacted on how people all over the world respond to the condition of Black and Ethnic Minorities.
"Education is clearly an important element in creating a fair society and I hope that my talk exposed students to information about the presence and contributions of Black people in the south of England, how society is now responding to issues of race, and how students can take individual responsibility to respond to racism."
The College's Equal Opportunities Project Managers, who organised the talk as part of Black History Month at the College, said "We are extremely grateful to Don for helping to raise awareness of these issues with our students as the College is committed to challenging racism and intolerance. Events like this are really important for ensuring all voices are heard and provide us with the opportunity to respond to suggestions on improvements we can make."
For further information about this article or the college in general, please contact our Marketing department by telephone on 01962 857553 or by email marketing@psc.ac.uk.