29 March 2021
On-site Covid-19 testing programme completes 11,000 tests
The on-site Covid-19 mass testing process at Peter Symonds College has come to a close, with approximately 11,000 lateral flow tests having been undertaken by students.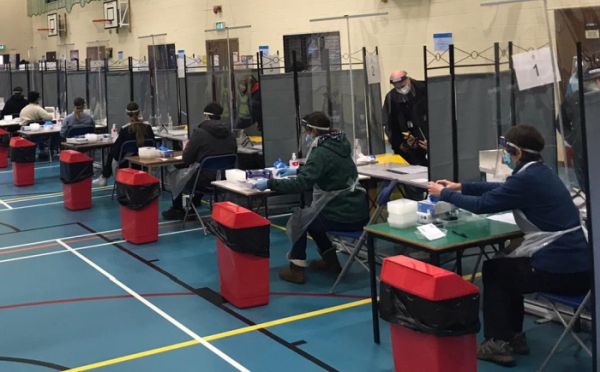 Over the course of the on-site testing process, each student will have been offered three lateral flow tests under supervision and will be allocated test kits to use twice-weekly at home.
Director of Personnel & Corporate Services Vicky Owen, who oversaw the process, said, "This process has required an incredible effort from the staff and volunteers to set up and deliver over 11,000 tests over a three week period, with only two weeks' notice to get everything in place and to carry out training for a large staff.
"Staff working on this project have been wonderful – calm and controlled in the face of some big challenges, not least of which was the weather affecting those working in the marquee. They should be proud of their role as part of the national effort to get life back to something resembling normality."
Principal Sara Russell thanked staff, telling them, "Congratulations on what you have achieved during this pandemic – helping to get the UK's largest Sixth Form College back to on site teaching and learning. It has taken a massive effort and you should be really proud of yourselves."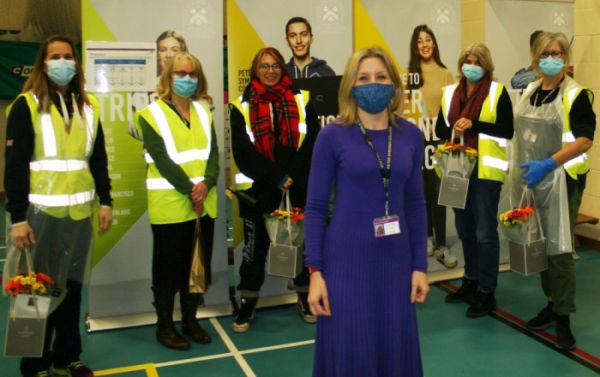 Christine Nicklin, who volunteered to join the testing staff team, said, "I wanted to make a difference and be involved in some way to help students get back to College as I know how important it is. It's a team of great people, it's been hard work but also fun. I've been here every day for the last three weeks and I'm really pleased with what we've achieved."
Commenting on the testing, Sara Russell said "I've been really impressed by our students too – they have committed to this process, attending their appointments for testing, listening carefully to their instructions and being calm and sensible throughout the procedure, doing their part to protect their College community and support national efforts to combat Covid-19."
Student Tink Johnson said "I was nervous about the testing at first but the staff were really helpful and gave step by step instructions. It was more comfortable than I had thought it would be." Fellow student Alex Gunstone agreed, saying "Originally I was worried but everyone was so helpful and kind, it was really easy. It's a good thing as knowing everyone has been tested means I feel reassured to be back at College."
15 December 2020
Volunteer mask maker works with College to raise over £1000 for Basics Bank
Volunteer mask maker Carol Edwards has recently raised over £1000 for the Southampton Basics Bank by selling reusable face masks to staff at College.
A keen quilter, Carol had an extensive stash of fabric and was in between projects. She said "As soon as the need for face masks was proposed I started making them for my family and friends, as I strongly oppose the use of plastic for throwaway items. Friends of my daughters starting asking for masks too and so the idea of making them for charity was born."
Tom Prentki, Carol's son-in-law, works at Peter Symonds and suggested taking in a basket of masks for fellow teachers, with donations going to charity. The first basket sold out and was very quickly replaced, and Carol estimates that she has made over 350 masks in just over a month, raising much needed funds for the Basics Bank, which supports local people in need with emergency food and clothing supplies.
Carol said "I have been a supporter of Southampton Basics Bank for a number of years, and for me it is an important charity to support during these uncertain times when so many people are suffering financial hardship."
She added "I have been amazed at the response to my masks, and delighted that they have sold so well. I will continue to make them as long as the need is there."
Commenting on behalf of Basics Bank, Jen Ball said "Last December we fed over 1,300 people and this year we expect to be even busier. We are hugely grateful to Carol for using her skills to not only keep people safe but also to raise funds which will help us distribute food and clothing to many people facing hardship during this crisis."
So far, Carol has raised £1022 for the Basics Bank, the bulk of which was raised from sales at Peter Symonds College.
About Basics Bank
Established by Southampton City Mission, the Basics Bank project operates from six locations across the Southampton area, helping struggling families and individuals with very basic necessities including food banks and a clothes bank.
2 November 2020
Record enrolments and successful first Virtual Open Evening mark first half term back at College
Symonds has marked the end of a successful first half-term return to in-person teaching that has seen the College enrol a record number of students and host its first Virtual Open Evening events.

Principal Sara Russell said "It's been a challenging half term but as always I have been impressed by the resilience of our students and the dedication of our teachers, who have delivered an incredible response in adapting to the new restrictions."

The College has effectively adapted to the demands of teaching under Coronavirus restrictions by introducing a range of measures, including one-way systems around the College campus, more frequent cleaning and the temporary addition of two marquees on College grounds to provide additional space for students to eat and socialise while following social distancing practices. Staff and students wear masks in corridors and communal areas, and carry out more frequent hand washing and sanitising.

All classrooms have been equipped with webcams to enable teachers to livestream lessons to any students who may need to self-isolate. The timetable has been adapted to provide fewer but longer timetable slots to reduce the number of students on site on any one day.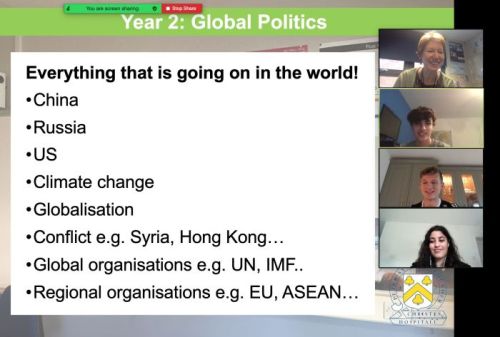 "Despite the many changes in place I'm very pleased we have continued to provide student workshops and run a full enrichment programme," Sara Russell said. "Our student support services are also continuing to operate, including The Hub, which helps students manage their wellbeing and mental health and is particularly important during challenging times such as these.

"I am extremely pleased that all teaching and learning is face to face on College site, as whilst we ensured effective live online learning took place during lockdown, and are fully prepared if there is a need to return to online delivery, there really is no substitute for students being in classrooms with their teachers and peers. Attendance has been very high and our students and teachers are enjoying being back on site and back in the classroom."

Marking the end of a half term which started with a record number of students enrolling at Peter Symonds, the College held its first Virtual Open Evening events. Students and parents or carers registered over the course of two evenings to join live sessions hosted by teachers, view information videos on each subject, and discover more about the courses and enrichment activities available.

Live sessions hosted by teachers gave virtual visitors the opportunity to take part in Q&A sessions and in many cases quiz current students on their experiences at the College. There were over 16,000 webinar views over the course of both evenings and support departments including Admissions, Careers and Student Services were on hand to answer questions via live chat.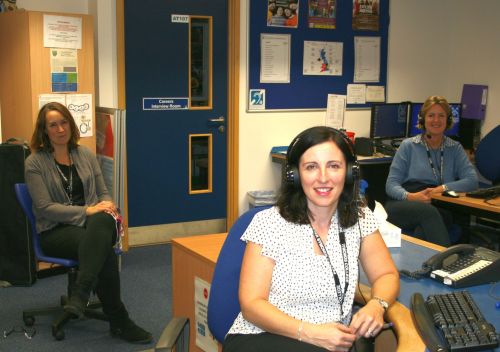 A 360° virtual tour gave visitors the opportunity to look around the College campus and facilities; the next best thing to an actual visit!

Commenting on the event Year 10 student Ollie S said "Peter Symonds' virtual evening and videos really made me think about the studies I want to do and can't wait to be involved in the enrichment programme. It's motivated me to push myself at GCSEs."