National Student Volunteering Week 2021: Alexandra's Story
National Student Volunteering Week 2021: Alexandra's Story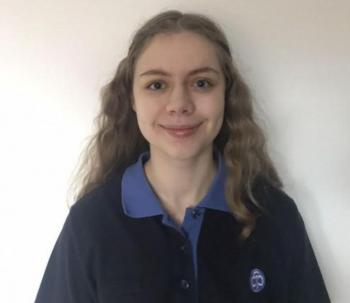 As a part of National Student Volunteering Week, Louisa Philips, PSC Journalism Intern, has been getting in contact with some of our own young volunteers, who dedicate hours of their time and effort into working in some of the most rewarding places. Although, in this current climate, volunteering is difficult for many, Alexandra Moody, Girlguide and NHS Hospital Volunteer, shared some of her experiences volunteering.
1. What volunteering work do you do and how you got into it?
I have been involved with Girlguiding from a young age and it has eventually led to me training to be an adult leader. I originally started this about 4 years ago as part of my Duke of Edinburgh Award, but I enjoyed it so much I stayed. I also volunteer at Winchester hospital and have recently started a new role distributing PPE around the hospital. I am hoping to go into a career in the medical field and I was inspired to help out wherever possible.
2. What have you learned from your experiences?
My experiences have given me lots of valuable skills such as being able to work well in a team and communicating effectively. Not only will this help with university applications, but it has also given me life skills.

3. What is your motivation behind doing it?
I really enjoy giving back to the community- to play a small part in someone's life gives me a purpose.
4. Do you recommend doing it for others?
Yes! Volunteering is something I look forward to every week. It is very rewarding and has made me a more confident person.
So, what can we take from this week? Well, it seems that volunteering is a valuable life experience that provides you with the skills and mindset for university and later life. I also agree with Alexandra in the fact that it gives you confidence to approach and communicate with all kinds of people. In fact, when I volunteered for an organisation specialising in therapy using horses for disabled children and adults, I found it was very eye-opening and helped me learn about different ways to communicate with people of all abilities to help bring joy to their lives. I had such an amazing time there, and I will never forget the smiling faces of children riding a Shetland pony.
The number of people looking for free volunteers is skyrocketing. It may be your local hospital, or soup kitchen who are looking for helpers in these trying times, so even sending an email them enquiring about potential volunteers would be greatly appreciated. If you can safely help your community and volunteer, do it! You never know what help you could be to someone in 2021.
For further information about this article or the college in general, please contact our Marketing department by telephone on 01962 857553 or by email marketing@psc.ac.uk.